Members of the Woman's Club are dedicated to helping others in the Central Florida community and to the preservation of our historic building.
Several projects are also undertaken each year:
Salvation Army: Members fill stockings for the Salvation army for distribution to needy children.
Winter Park Housing: We provide gifts and gift certificates for single parent families during the holidays in conjunction with the Winter Park Housing Authority.
Holiday Tree in the Park: We support the community by decorating the tree on Morse Avenue with the City of Winter Park, and participating in the Winter Park Christmas Parade each year
Orlando Rescue Mission: In the spring, we fill bags with necessary hygiene items for distribution to the homeless by the Orlando Rescue Mission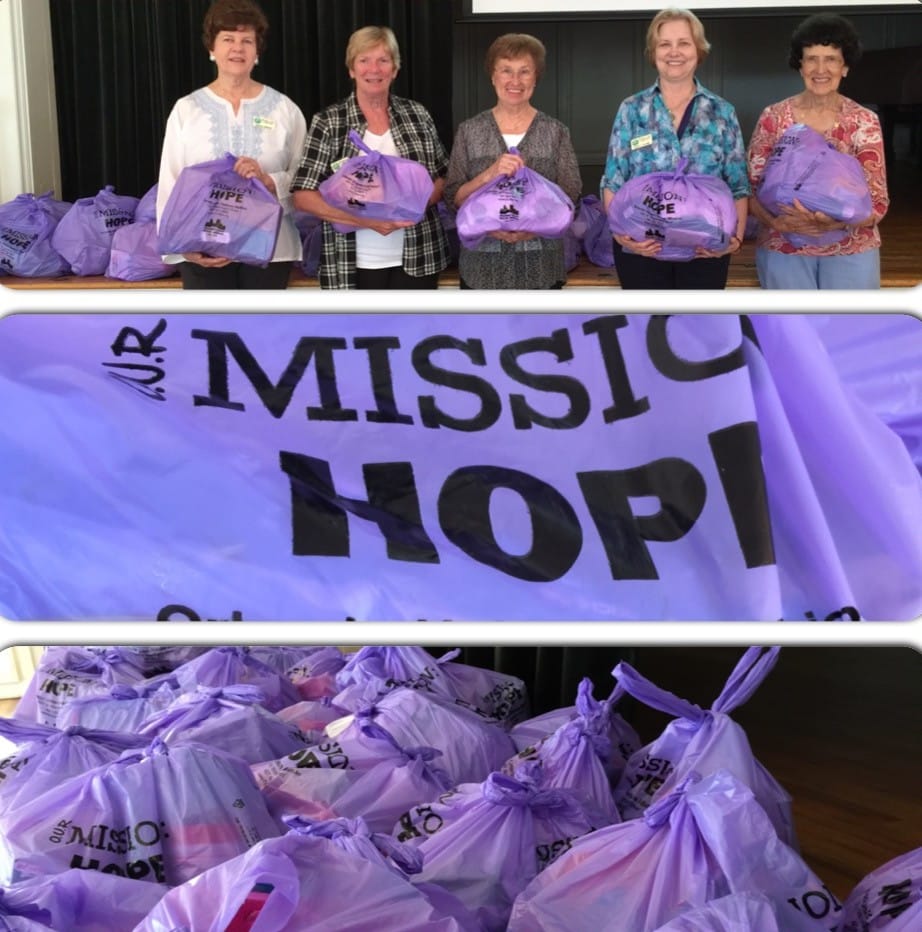 Dress for Success: Collect clothing for Dress for Success
Adult Literacy League: After a decision was made to add projects that involve more personal commitment and satisfaction, members began tutoring at the Adult Literacy League. The project participants experience much success with their students.
Fern Creek School: Another Woman's Club Charitable Giving project is to help stock a "clothes closet" for the children at Fern Creek Elementary school, in Orange County. Members may also tutor students. Fern Creek School gained national attention in the New York Times for 20% of its children being homeless and 85% receiving free or reduced lunches. We also provide items to fill snack packs for the children.
WCWP has also given financial support to several other local charities such as Seminole Safe House, Pathways to Care, New Hope for Kids, Sentinel Santa, BETA, Winter Park Day Nursery, Esteem Program, Harbor House and The Salvation Army.
Ways and Means Committee
The goal of the Ways and Means Committee is to raise funds for charitable giving, involving as many club members as possible. We raise funds through a variety of means:
Rummage Sale: It was traditional to sponsor a rummage sale with the rotary Club on Labor Day.  We resumed this sale in August 2014.  This year our sale will be on Saturday September 5, 2015 (9AM to 4PM).  We will be selling jewelry, antiques, books, clothes, small furniture items.  Donations will be accepted Monday through Friday August 31 to Sept 4th 9AM to 1 PM.  Proceeds to benefit charitable giving.
Spring Woman's Show: The Woman's Club Woman's Show began in 2013.  This event consists of 20 – 24 vendors showcasing various products (clothing, jewelry, skin care products, purses, flowers, etc) that would interest women of all ages.  This year the Woman's Show is scheduled for Saturday Feb. 20, 2016  9AM to 4PM.
Founder's Day: In January 2015 the Woman's Club of Winter Park, Inc. celebrated 100 years of organization supporting education and service.  Each January the members remember and celebrate  the achievements of their club.  Our celebration this year will be January 21, 2016.
Bake Sale: The club sponsors 2 – 3 bake sales a year of homemade goodies.  The bake sale usually coincides with the rummage sale and our Christmas luncheon.
Raffles: Raffles are usually done each year.  One popular event is the 50/50 raffle where the winner and the club split the total amount.  During the 2014-15 year we also raffled a Kindle (at rummage sale) and a gift basket donated by Ruth's Chris Steakhouse (spring luncheon).