Founded in 1915, The Woman's Club of Winter Park, Inc, is a non-profit organization, and one of the oldest clubs in Winter Park. We are a Community Support Organization and a Distinctive Rental Venue.
Interested in being part of a vibrant woman-powered organization in your community? Join us!
You're invited to view our Calendar to find out about our entertaining and educational programs held weekly from October through April. Guests are always welcome! The programs are followed by a Tea.
And, you'll find our current newsletter, Highlights, listed on the left of this page, and also under Membership.
 Celebrating our 103rd Anniversary with Founder's Event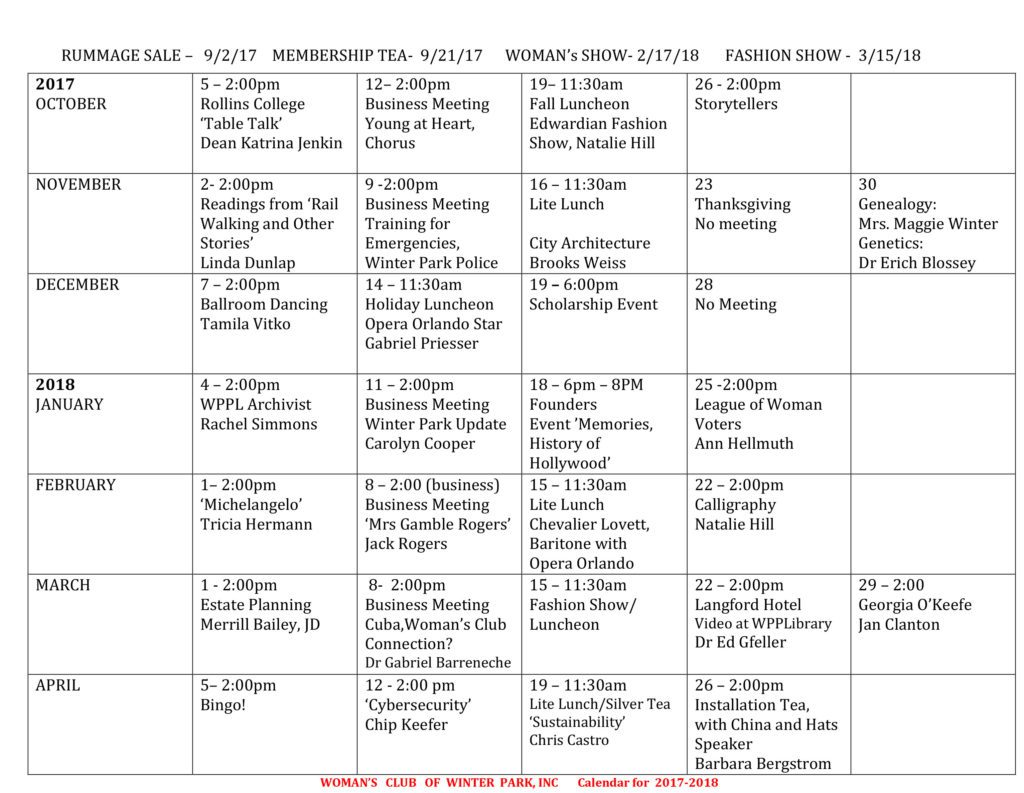 (If you would like to view any of our previous Blogs, just click on the heading of the Blog in the list below.  You'll be able to read and see photos!)